Kurt Weill was one of the twentieth century's most important and innovative composers, whose extraordinarily varied career was decisively shaped by the turbulent half-century in which he lived. Rising to prominence as a composer of opera and instrumental music during the heady years of the Weimar republic, his collaboration with Bertolt Brecht on such works as Die Dreigroschenoper (The Threepenny Opera) and Mahagonny instigated a major revolution in musical theatre. Forced out of Berlin by the rise of Nazism, he fled first to Paris and then to America, where from 1935 through the war years until his death, he made a major contribution to the musical life of his new-found land, working with many of the leading writers and lyricists of the day on such landmark Broadway shows as Lady In The Dark, Street Scene and Love Life. As his close friend and colleague Maxwell Anderson said in eulogy, "I could wish that the times in which he lived had been less troubled. But these things were as they were – and Kurt managed to make thousands of beautiful things during the short and troubled time he had"

(1900-1950)one of the twentieth century's most important and innovative composers
In December 2012, Jim was elected to the Board of Trustees of the Kurt Weill Foundation in recognition of many years promoting the composer's work as conductor, coach and arranger – including notable British premières of Zaubernacht (Magical Night), Arms And The Cow (Der Kuhhandel) and the full Broadway version of One Touch of Venus, as well as recordings of Street Scene for both the BBC and arte DVD. He has appeared six times at the Kurt Weill International Festival in Dessau, Weill's birthplace, and was appointed artist-in-residence for 2013. He is a member of the Advisory Board for the new Kurt Weill Edition, which since the composer's centenary in 2000 has been working towards a critical scholarly edition of his complete works, and is the appointed Volume Editor of Weill's orchestral music.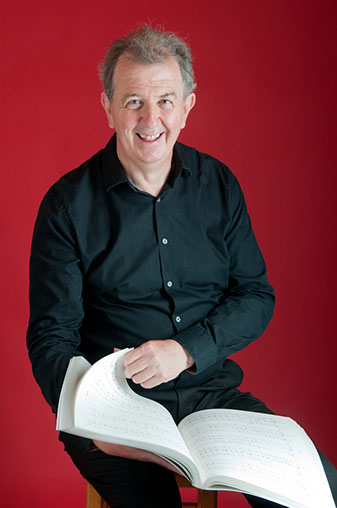 Jim is also a regular juror for the International Lotte Lenya Singing Competition, named in honour of Weill's wife, leading interpreter and tireless champion of her husband's work. Held annually in Rochester, NY., the competition challenges young singers between the ages of 19 and 32 over an unusually wide vocal repertoire, including opera/operetta, both 'classic' and contemporary American musical theatre and items from Weill's stage works. The 2013 Competition saw well over two hundred applicants from four continents whittled down to twenty four semi-finalists, from which twelve were selected to contest the final at the Eastman School of Music in April.
The Kurt Weill Foundation for Music, Inc. administers, promotes and perpetuates the legacies of Kurt Weill and Lotte Lenya. It encourages broad dissemination and appreciation of Weill's music through support of performances, productions, recordings and scholarship; it fosters understanding of Weill's and Lenya's lives and work within diverse cultural contexts; and building upon the legacies of both, it nurtures talent, particularly in the creation, performance and study of musical theatre in its various manifestations and media.
In 2018 Jim became only the seventh-ever recipient of the Foundation's Lifetime Achievement Award for his services to the composer.
The Kurt Weill Foundation for Music
7 East 20th Street,
New York,
NY 10003